Heavy-duty Steel Squat Rack Weightlifting Dumbbell Bench Bed Sit Up Core Trainer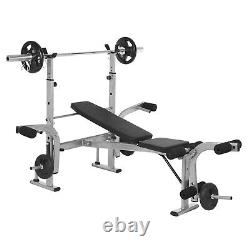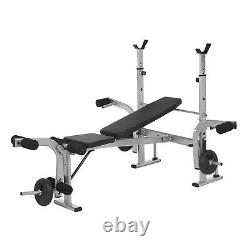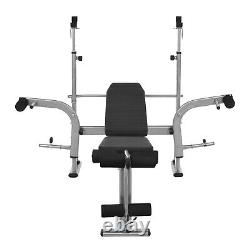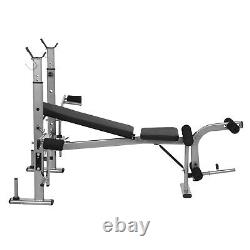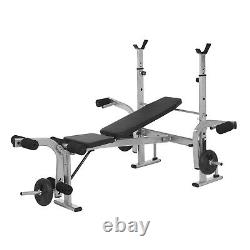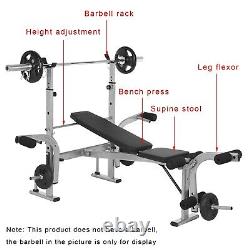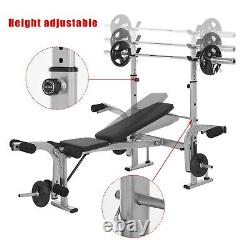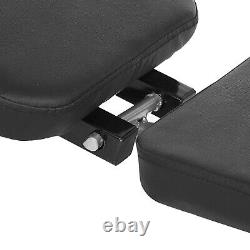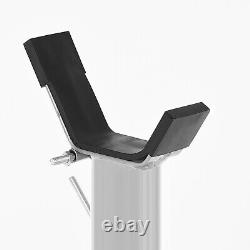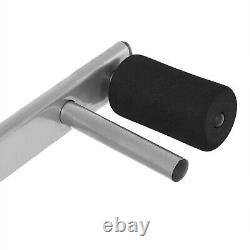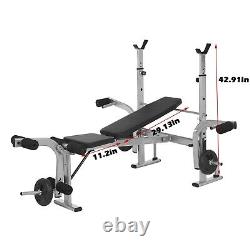 Long-term exercise can effectively exercise the shoulders, arms, waist, hips and legs. By exercising strength, you can eliminate obesity, increase muscle strength, relieve pain and build a perfect body. The multifunctional squat rack has sufficient filling and heavy-duty steel structure, which can provide stability for simple exercises, is not easy to shake, and is safer. Helps target and regulate specific muscle groups. Adjustable flat and inclined workbenches can provide various strengths of support.
Ideal for you to emphasize lower abdominal muscles more easily and build the required abdominal muscles in a shorter time. Durable, waterproof and oil-proof PU material, soft and strong support pad. Powerful 2-in-1 rack and bench set for barbells and dumbbells, curl weightlifting exercises and sit-up benches. Ideal for commercial, light institutions and home use.
Product weight (with packaging): 23kg/lb. Packing size: 115x45x17cm/45.28x17.72x6.69inch. 1X weightlifting bed, 1X English manual.

---