CORE TARPS Tarp 20' X 30' Polyethylene Heavy Duty 20 Mil Waterproof Brown/Black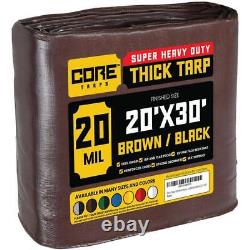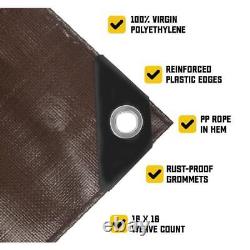 For example, you can use this tarp sheet to cover your car. Boat, pool, roof, or outdoor furniture.
You can also use the tarp sheet to cover wood logs and building materials, as well as house floors when you want to paint the walls. Let's not forget outdoor activities.

---