1984-1986 Fiero Reman Headlight Motor Heavy Duty Gear Right Side-$65 Core Refund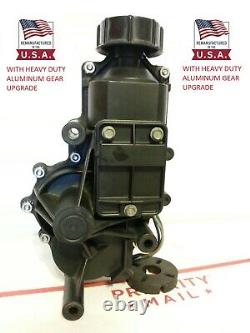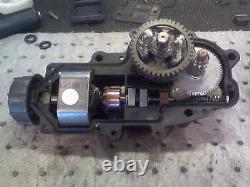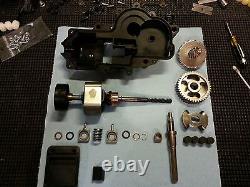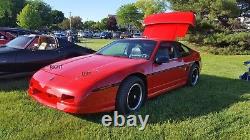 PLEASE READ THE ENTIRE DESCRIPTION BEFORE PURCHASING! This listing is for one heavy duty re-manufactured OEM headlight motor right/passenger side for 1984 through 1986 Pontiac Fiero's with OEM part number. HEAVY DUTY GEAR UPGRADE STANDARD...... This OEM headlight motor has been re-manufactured with a CNC machined hard anodized heavy duty aluminum gear which is a huge improvement over the original nylon gear. You will likely never have to worry about a stripped or broken gear ever again. There is no deduction for the typical gear problems. What is the reason for the core charge? These motors are no longer available new from GM or in the aftermarket so r.
Ebuilding the existing motors is the. Without a core charge we would not have a constant supply of motors to. So please remember to return your core(s) so that we can continue to provide quality re-manufactured headlight motors to our friends in the Fiero community. Every headlight motor is completely disassembled and thoroughly cleaned (as shown in my pictures) to remove 20+ years of dirt and grime and the internal lubricants that with time have become more like sticky glue than lubricating grease.
The brushes, armature & commutator are all inspected for wear and replaced, when necessary, the nylon gear and bumpers are replaced and properly lubricated with the correct OEM grease for the application. Every moving part is lubricated to be sure it is moving freely as it should, new O-ring installed on the shaft and then the housing is sealed and reassembled with new stainless-steel bolts for long lasting corrosion resistance. Removal and installation instructions now available upon request. INTERNATIONAL CUSTOMERS MUST USE MY REBUILD SERVICE WHICH REQUIRES SENDING IN YOUR CORES TO BE REBUILT. LOOK HERE>>>>>>Would you prefer to upgrade your 84-86 (generation one) headlight motor system to the much more reliable 87-88 (generation two) system?
I have a solution, but it will require that you send in your complete front 84-86 headlight wire harness for modifications. If they are still working, they won't be for long. After 20+ years they will soon fail for the same reasons as the one(s) you are trying to replace. In most cases my rebuild service is still cheaper than used motors.

---